---
The Revolutionary HyVibe System
The Future of Acoustic Guitar
Every now and then a true innovation comes along. The HyVibe Systme is one.
The Guitar Nook is proud to be an authorized HyVibe dealer and the only one in Florida authorized to install the HyVibe System. Simply stated, the HyVibe System will transform your acoustic guitar into the most advanced guitar on the planet, a really smart guitar. You'll be able to do unimagined things on your guitar without ever having to plug in. This is an absolute must for professional and gigging musicians, as well as for any player who wants to take his or her guitar playing into another dimension.
Contact us today about transforming your acoustic guitar into a state-of-the-art, smart instrument.
Play to view a demonstration of the HyVibe System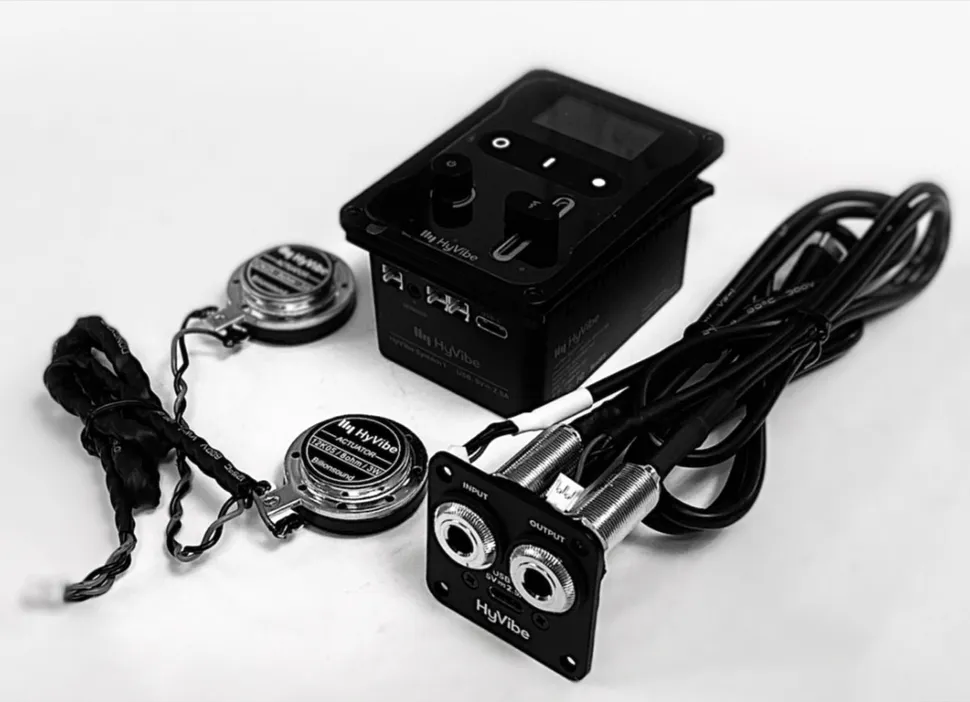 Transform Your New Guitar
When you buy a new acoustic guitar form us, you have the option of adding the HyVibe System.
Contact us for more information and for help in picking the ideal guitar.
Sold Separately too (for the daring)
Although HyVibe recommends professional installation, you can install the system yourself. However, be warned that the documentation is not very good and the system should be installed professionally.
Yet, for those who want to install the HyVibe Syetem themselves, we sell it separately (free shipping applies). If you are thinking abount installing the system yourself and have any questions, we are happy to answer them.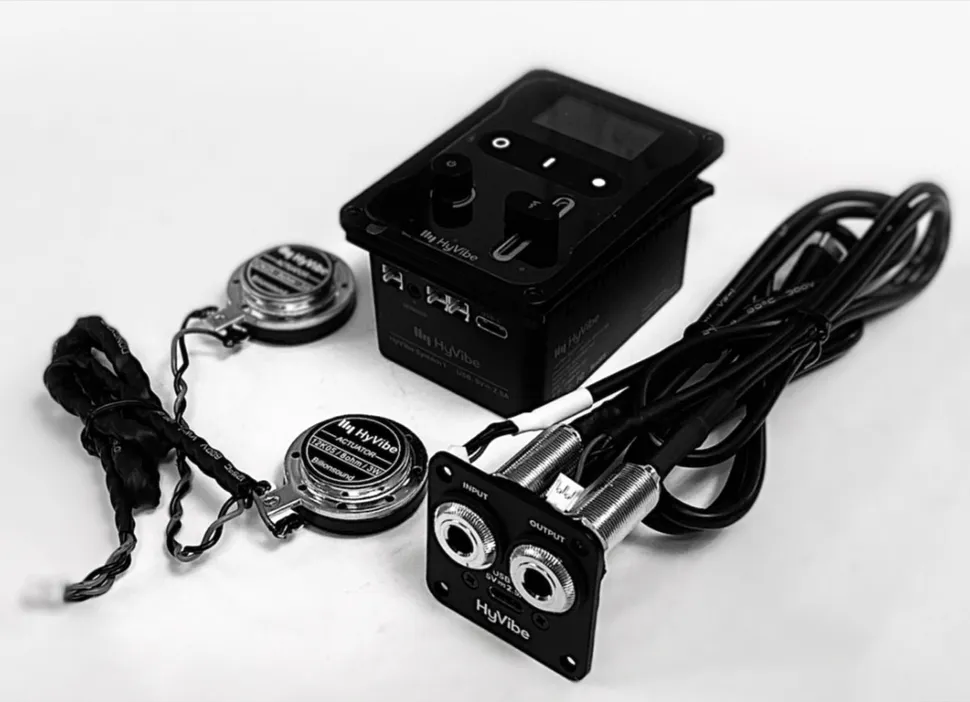 Our Response to COVID-19
PLEASE READ
For the safety of our customers and staff, we have in place policies to minimize the risk of COVID-19 spread. Customers must ring our doorbell to be let into the store, so that we can limit the number of customers in the store at a time (2). All customers are required to wear face masks in the store, and use hand sanitizer once in the store. When interracting with customers in person, all staff are required to wear face masks. We have social distance markers in the store. In person lessons are given at a safe distance. We also offer remote lessons (through Skype) and curbside pick up, as well as free shipping and same-day home delivery (for local customers). If you have any questions, please contact us for more information.